"I want to reset mouth once again."
"Renewal" occlusion force with the third teeth: Dental Implant.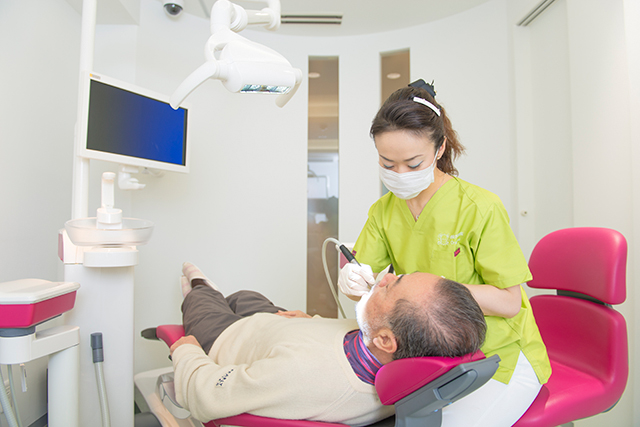 Importance of the teeth is not noticed until it is lost.
You can regain the power to bite and the teeth you lost with dental implant, called "the third teeth". Dental implant treatment is to renew your mouth, leading to give you function to bite and aesthetic, and, of course, to remove your teeth.
State of your mouth is different.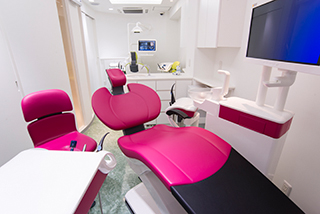 State of the gums and bone vary greatly each and every. So, it becomes an important point that material has been selected appropriately in accordance with the state of teeth and jaw bone.
You can obtain both the functionality and the aesthetic with implant treatment.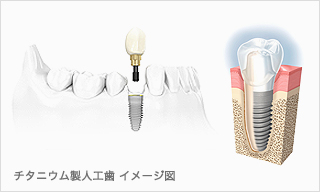 In implant treatment, artificial tooth root made ​​of titanium is embedded in the bone, then the artificial tooth will be attached. You will be able to bite in much the same way as natural teeth without imposing a burden on the surrounding teeth. There is no discomfort such as dentures, and nor damaging the healthy tooth around like bridge treatment.
We adopt the Nobel Biocare manufactured system with a proven and trusted brand.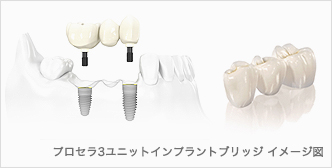 In our clinic, we adopt the system of a leading manufacturer of Swiss "Nobel Biocare", with high clinical performance of almost 50 years.Treatment system of the latest, "ALL-on-4", "Procera System", and "Nobel Guide" , are also performed. Although any surgical procedure has a potential for some risks, implant surgery is generally considered as a low risk procedure and highly successful technique that has improved the quality of life for many people.
---